Helmholtz Cloud Portal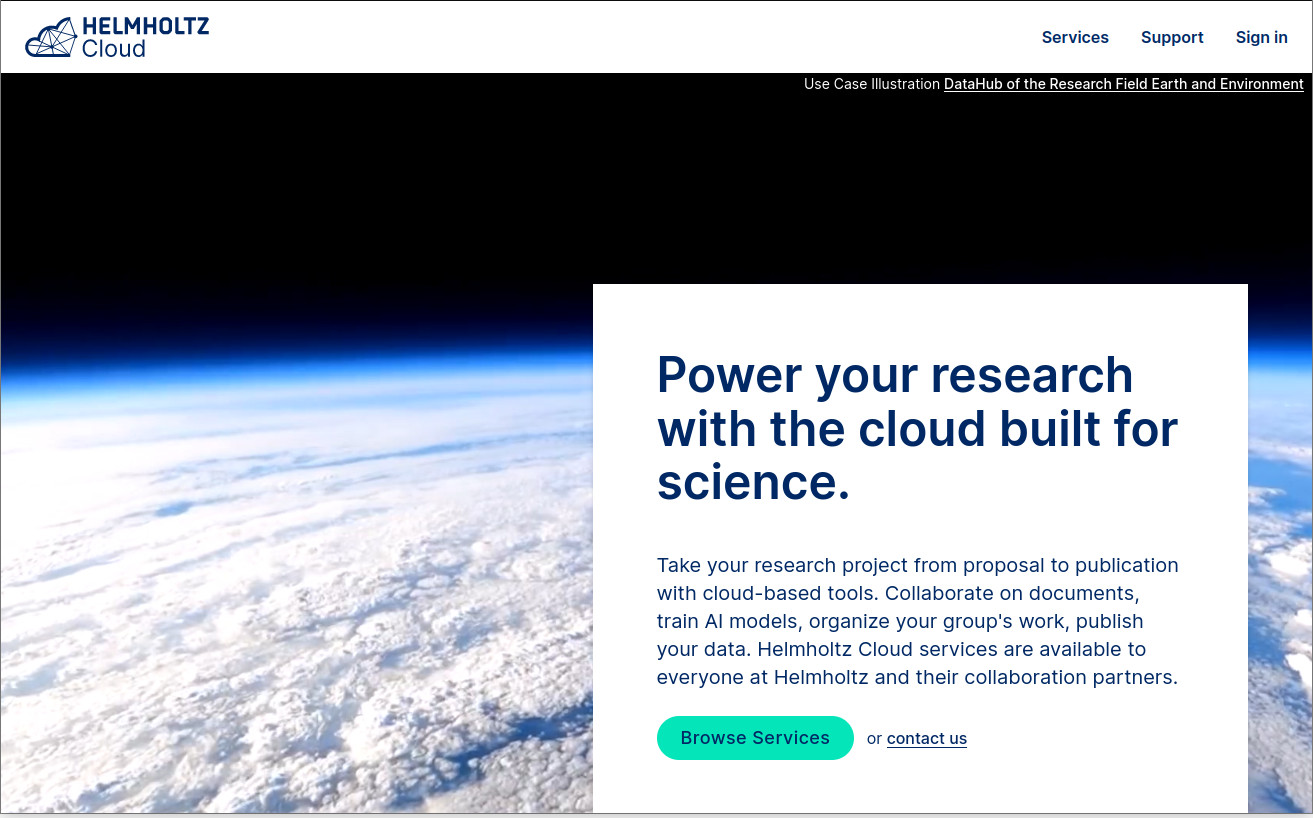 The Helmholtz Cloud Portal mediates the user's access to all Helmholtz Cloud Services.
To select a service, visit the Cloud Portal.
Login to Helmholtz Cloud Service
Getting Access to a Service
The Helmholtz Cloud is currently being established. Numerous services can already be used in pilot status.
If you would like to use a service that is not yet available to you, please write to the contact given in the detailed service description.
Further information
Feedback and Support
We welcome your suggestions, tips and support. They help us to become better. Please contact us at support@hifis.net.