Back to Software Spotlights Overview
Centres
Helmholtz Centre for Environmental Research (UFZ)
Keywords
Time series
Quality control
Data analysis
Research field
Earth & Environment
Funding
UFZ
Programming Languages
Python
License
GPL-3.0-or-later
Costs
free
Cite
10.5281/zenodo.6809871
Contact
david.schaefer@ufz.de
Resources
SaQC in a nutshell
Anomalies and errors are the rule, not the exception when working with time series data. This is especially true if such data originates from in situ measurements of environmental properties. Almost all applications, however, implicitly rely on data that complies with some definition of 'correct'.
In order to infer reliable data products and tools, there is no alternative to quality control. SaQC provides all the building blocks to comfortably bridge the gap between 'usually faulty' and 'expected to be corrected' in an accessible, consistent, objective and reproducible way.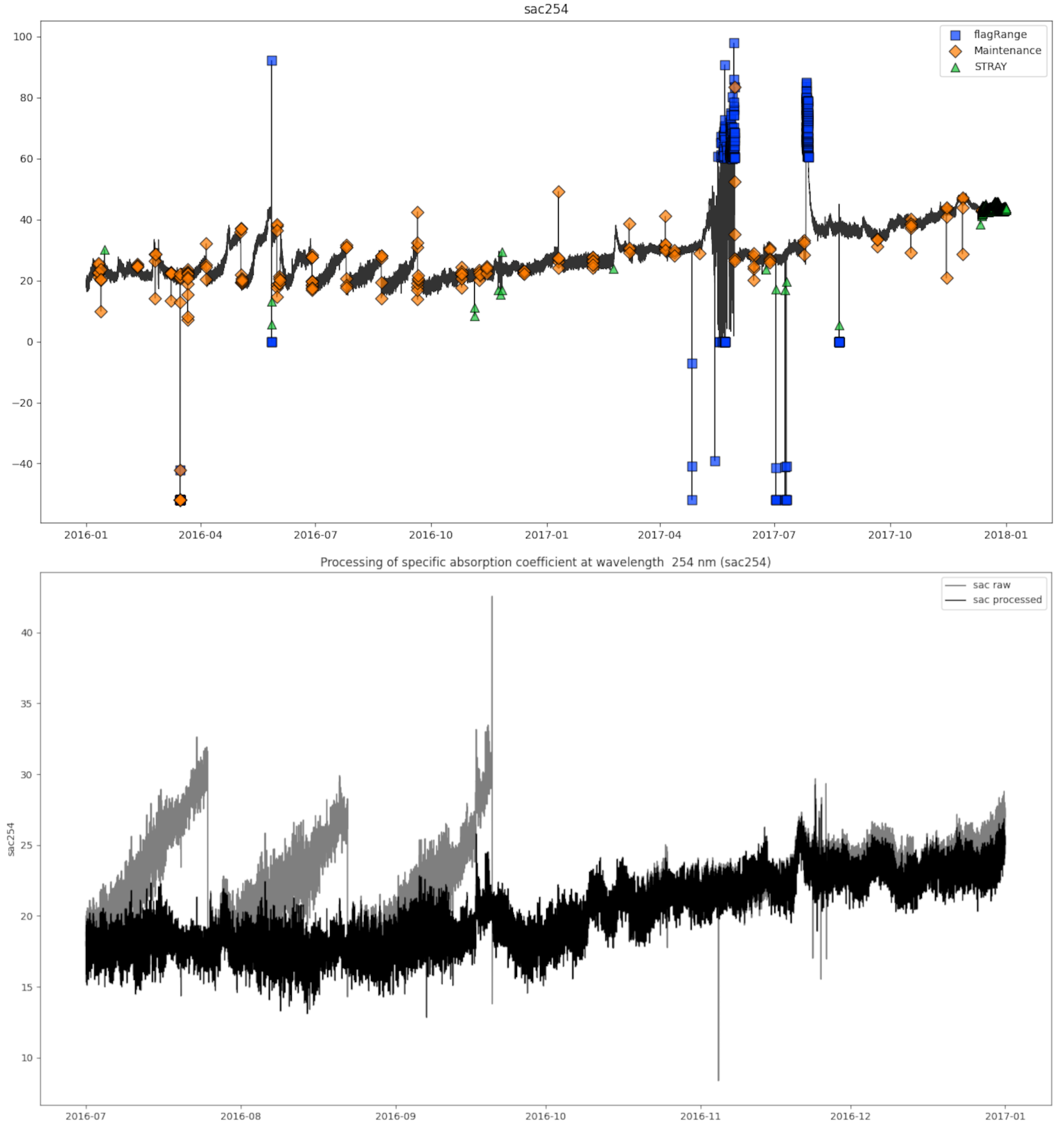 Exemplary screenshot of a time series analysis using SaQC.
Back to Software Spotlights Overview